WORK2021

Plenarists
We are honored to present our plenary speakers:
Contested Terrain: Unpacking the Platform Economy
Wednesday 18th August at 17:00 (UTC+3), at 10:00 (EDT, UTC-4)
Juliet Schor is Professor of Sociology at Boston College
Before joining Boston College, she taught at Harvard University for 17 years, in the Department of Economics and the Committee on Degrees in Women's Studies. In 2014 Schor received the American Sociological Association's award for Public Understanding of Sociology. Schor is also a member of the MacArthur Foundation Connected Learning Research Network. 
Schor's most recent books are After the Gig: How the Sharing Economy Got Hijacked and How to Win it Back (University California Press, 2020), Sustainable Lifestyles and the Quest for Plenitude: Case Studies of the New Economy (Yale University Press, 2014) which she co-edited with Craig Thompson, and True Wealth: How and Why Millions of Americans are Creating a Time-Rich, Ecologically Light, Small-Scale, High-Satisfaction Economy (2011 by The Penguin Press). Her publications include almost 20 books and a wide range of journal articles, book chapters and book reviews. Schor's scholarly articles have appeared in the Economic Journal, The Review of Economics and Statistics, World Development, Industrial Relations, The Journal of Economic Psychology, Ecological Economics, The Journal of Industrial Ecology, The Journal of Consumer Research, The Annals of the American Academy of Political and Social Sciences, and The Journal of Consumer Culture, among others. 
Schor's research focuses on consumption, time use, and environmental sustainability. As part of her work with the MacArthur Foundation, Schor is currently researching the "connected economy," via a series of case studies of sharing platforms and their participants. She is also studying the relation between working hours, inequality and carbon emissions. 
Read more about Schor's expertise and her work as a researcher on her faculty page.  
#connectedeconomy #consumption #timeuse #environmentalsustainability 
Safeguarding Public Interests in the Gig Economy
Thursday 19th August at 13:00 (UTC+3)
Koen Frenken is Full Professor in Innovation Studies at the Copernicus Institute of Sustainable Development at Utrecht University, the Netherlands.
Frenken's background is in applied economics and social sciences, and he holds a joint PhD from the University of Grenoble and the University of Amsterdam. Frenken's theoretical interests include evolutionary economics, institutional sociology and complexity theory. He works on breakthrough innovation, economic geography, platform economy and innovation policy. Frenken won personal grants in the Marie Curie and NWO Vidi and Vici programmes.
Frenken's research focus covers themes such as innovation, platform economy, sharing economy, evolutionary economics and institutional sociology. He is currently a WP leader in Centre for the study of innovation policy for industrial transformation, sustainability and digitalization INTRANSIT project that examines how industrial transformation towards a more sustainable and smarter economy can be fostered. He holds numerous memberships in different scientific boards. Frenken acts also as the Head of Section innovation Studies at the Copernicus Institute of Sustainable Development.  
Read more about Frenken's expertise and his work as a researcher on his faculty page.  
#economicgeography #evolutionaryeconomics #innovationpolicy #platformeconomy #sharingeconomy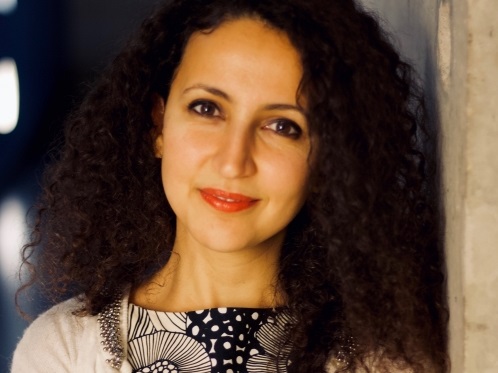 Funda Ustek-Spilda
Postdoctoral Researcher, Project Manager Oxford Internet Institute, University of Oxford, UK
Fair work in the gig economy after Covid-19
Wednesday 13th October at 17:00 (UTC+3), at 10:00 (EDT, UTC-4)
Funda Ustek-Spilda is a postdoctoral researcher and project manager at Fairwork Foundation, based at the Oxford Internet Institute, University on Oxford.
Ustek-Spilda's background is in sociology, with thematic focuses in labour, migration and gender. Her research examines the reasons and implications of being counted and not being counted in data, from the perspectives of ethics, responsibility and fairness. She holds a DPhil from the University of Oxford in Sociology (2015) as a Professor Anthony Heath & St. Cross College Scholarship holder and MSc in Comparative Social Policy (2010) as an Ahmet Ertegun – Bogazici University scholar. In her doctoral thesis, she studied survival strategies of women workers in Turkey as they navigated various jobs in the informal labour market. She is currently working towards publishing her thesis as a manuscript. 
Before joining Fairwork, she previously held a postdoctoral researcher position at ARITHMUS: How data make a people based at Goldsmiths, University of London, Department of Sociology (2014-2018); and VIRT-EU: Values and Ethics in Innovation for Responsible Technology in Europe, based at the London School of Economics, Department of Media and Communications (2018-2019). 
Her current work with the Fairwork project explores and aims to improve working conditions for platform workers across the world with a focus on new and emerging technologies, policy and worker voice. She is interested in studying the relationship between autonomous decision-making systems that assign, allocate, govern and control workers' lives in platform economy and workers' resistance strategies for challenging these systems. 
Read more about Ustek-Spilda's expertise and her work as a researcher on her faculty profile.
#fairwork #platformwork #platformeconomy #gigwork #gigeconomy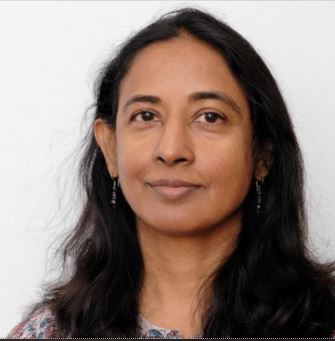 Uma Rani
Senior Economist, ILO
The role of digital labour platforms in transforming the world of work
Thursday 14th October at 13:00 (UTC+3)
Uma Rani is Senior Economist at the Research Department and joined the International Institute of Labour Studies, International Labour Organization (ILO) in 2008. She holds a Ph.D in Development Economics from University of Hyderabad, India. Prior to joining the ILO she worked as an Associate Professor at Gujarat Institute of Development Research, Ahmedabad, India and also taught at Gokhale Institute of Politics and Economics, Pune, India.  
She has held Visiting Fellow and Professorial positions at Institute of Developing Economies, Japan; ETH-NADEL, Zürich and Institut de Recherche pour le Developpement, Paris to undertake research on informal employment, precarious and non-standard forms of work. Her main research interest lies in the digital economy, global supply chains, informal sector, minimum wages, social policies and gender. Her current research focuses on minimum wages in developing economies, income inequality, global supply chains in the electronics sector and the platform or gig economy, wherein she explores how labour and social institutions could be strengthened to address economic and social inequality She has published widely in Journals and edited volumes, and has co-authored books. 
Since 2016 she has been leading the work on digital economy and brought out a major co-authored report in 2018 on Digital labour platforms and the future of work: Towards decent work in the online world. She recently coordinated the major flagship report of the ILO on "World Employment and Social Outlook 2021: The role of digital labour platforms in transforming the world of work". At the ILO she was part of the ILO Technical Secretariat for the Commission on Future of Work and was actively engaged in the deliberations, discussions and writing the report. She is a long-standing member of International network of informal economy WIEGO (Women in Informal Employment Globalising and Organising) and has over the years worked with different international institutions and research institutes collaborating and providing research inputs, apart from actively participating in conferences and workshops. 
Read more on ILO's research on ILO webpage.
#digitalization #platformwork #digitaleconomy #labourplatform
WORK III Plenarist will be announced later.